0 Flares
Made with Flare

More Info

'>
0 Flares
×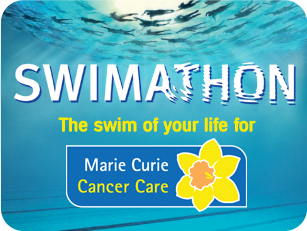 I've decided to set a challenge for myself. It's been a while since I actively did any kind of training/exercise. Partly because of feeling some anxiety from a recent hernia operation, I was hesitant to exert myself. Not anymore!
I was looking for something to push me into completing a challenge and what better way to do this than doing it to raise money for a charity. When I saw the Swimathon Weekend 2012 I knew I had to sing-up.
So this is me committing to swim 5 Km for the Marie Curie Cancer Care.
Being a true analytics guy, I did the only logical thing I could think of. I began to track my progress to make sure I'll be able to complete the 5 Km. At this location you can, if you so wish, see my progress until the Swimathon on April 27th. I'll try and test completing a 5K swim before that date, just to be sure I can do it. If you wan to show your support in any way you can head over to my Swimathon appeal page. There you can either send me a supportive message, or better yet make a donation.
The donation will help the Marie Curie Cancer Care nurses, help take care people with cancer in their own home. Please give as much as you can. Even £5 is enough if it comes from 50 people!
I plan to train until I'm sure I can do the 5K for this challenge. This will require some determination and endurance on my part, having to juggle work, my MSc, and the training, but I'm really excited to do this. I hope you can help support me any way you can.
I appreciate everyone's support in whatever form it may come.
Thank you,
Christos
0 Flares
Made with Flare

More Info

'>
0 Flares
×