0 Flares
Made with Flare

More Info

'>
0 Flares
×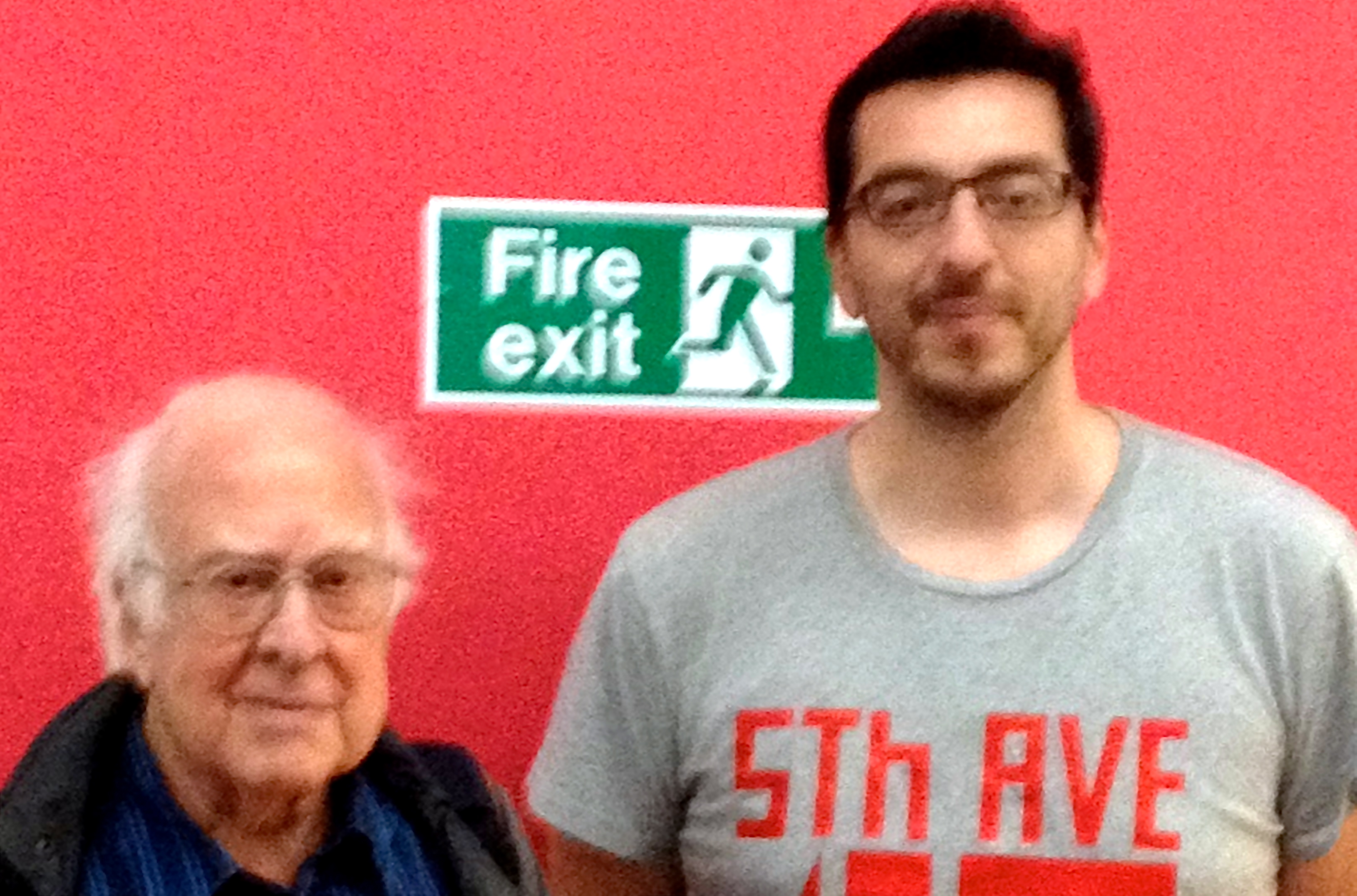 I attended a talk today about the technological challenges and achievements that were delivered at CERN. The presentation was really interesting for most parts, but it wasn't until the end that there was a surprise guest.
I don't normally go around asking people to be photographed with them, but it would have been like passing on an opportunity to have a memorabilia with someone that could be considered the Einstein of the 21st century. For this reason I asked Prof. Higgs to take a photo with me. Granted it's not the most focused photo possible(unfortunately the camera operator wasn't very familiar with this app) but it's still really cool!
Maybe it's the long lost physicist in me, but I really like this photo!!
UPDATE
———–
By the way, the image below is the painting I saw at Edinburgh University's  Kings Buildings every time I went up the stairs to the lecture theaters.
It's a painting I really enjoy looking at.
0 Flares
Made with Flare

More Info

'>
0 Flares
×